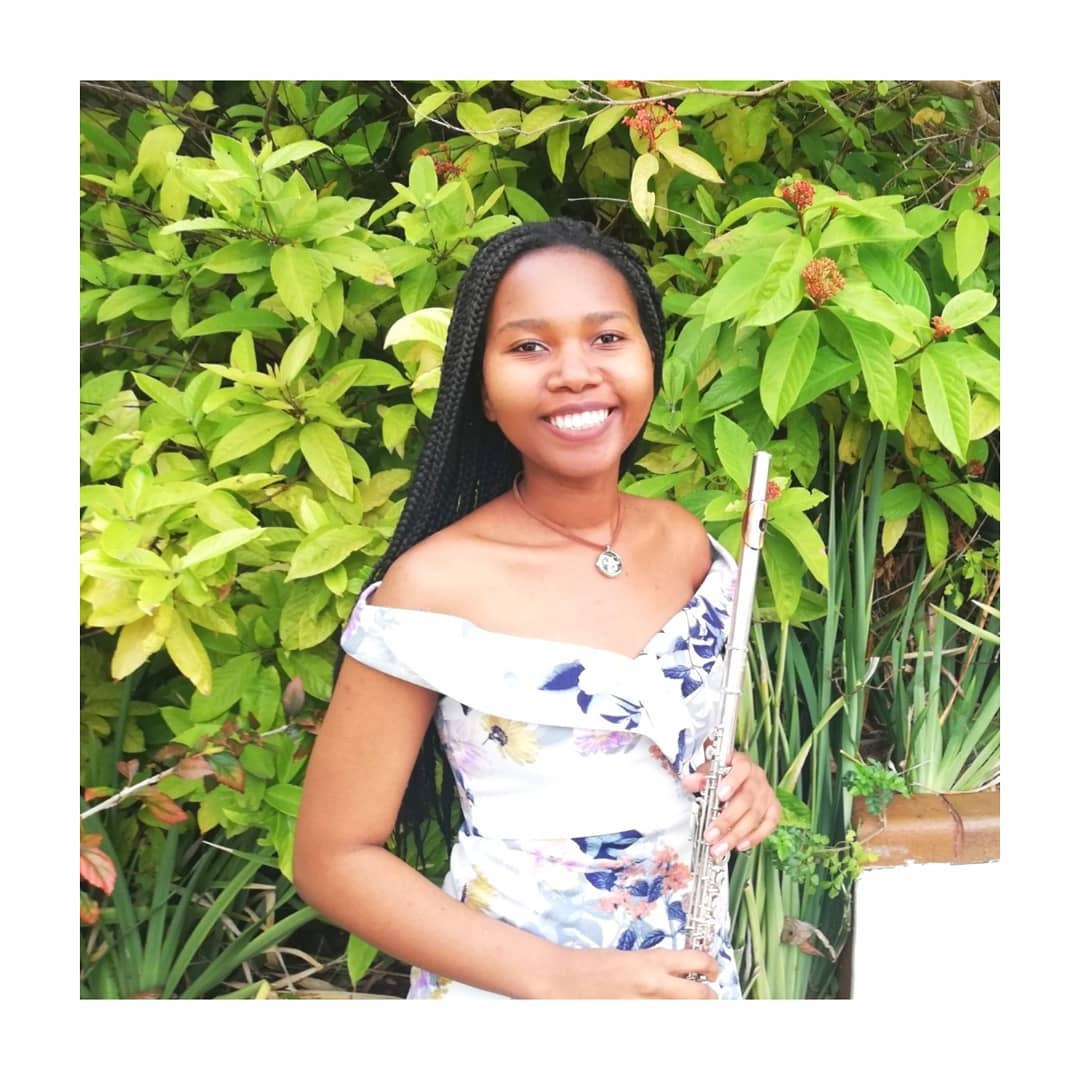 2021: A New Year
After the challenges of 2020, 2021 has been a productive and steady year for us thus far. We officially began our rehearsals on the 30th of January with two new pieces joining our diverse repertoire. However, rehearsals started out in a very unique manner. To abide by our country's regulations, we only had a few sections at a time attending rehearsals per Saturday.
It was quite an uncommon sight seeing only a quarter of the wind band during rehearsals, but it was productive nonetheless. Having a few people at a time really allowed us to create a more personalised working experience and each ensemble member was able to receive more individualised instruction.
We resumed tutti (full band) rehearsals on the 6th of March making sure to observe social distancing and covid protocols. It was absolutely lovely seeing everyone again. Unfortunately, a lot of our 2020 matriculants had already left for university so we were unable to bid them a proper farewell. Hopefully when our country's Covid situation improves, they'll come for a visit whenever they're in town.
On the 13th of March (our second full rehearsal) we recorded wind band arrangements of two beautiful Chinese songs: a folk song called ​Mō Lì Huā (Jasmine flower) and Tian Lu (Heavenly Road) -a song that was written to commemorate the Qinghai-Tibet Railway which helped boost the Tibeten economy. These recordings would form part of a sister city celebration concert between Guangzhou and Durban set to be broadcast in the People's Republic of China.
The recording session produced great results and ran very smoothly. All of our wind members showed up with an exceptional level of professionalism and were quite patient and dedicated throughout the entire recording process.
Since then, rehearsals have been going quite well and we are hoping to be able to present some long awaited performances this year if the situation allows. Since the year is still young, we are definitely on the lookout for new and enthusiastic members. Flute, French Horn and Clarinet players are currently the most sought after, however, all woodwind, brass and percussion instruments are welcome. Simply email our wonderful conductor, Russell Scott, at conductor@kznywb.co.za for further information.
All in all, we are quite grateful and pleased with how the year is going so far. We're hoping that it will continue to get better and better.
Till next time
-Nolwazi Nkwanyana (concertmaster/principal flute)
Don't forget to follow the band using: