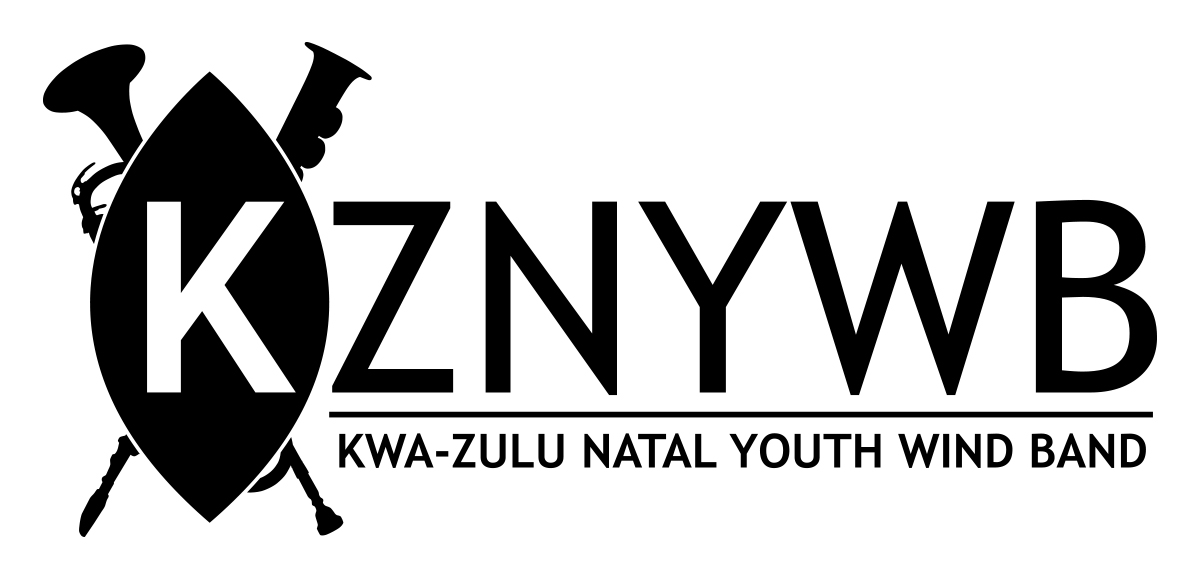 How the year 2020 has been for us
The year 2020 has been an extremely challenging and unusual year. What seemed to be something that would last only a month or two has devastated the lives and livelihoods of many across the globe. Countless musicians saw their year of work obliterated and replaced instead by balcony performances and a scrambling to make ends meet.
Due to the safety regulations that were put in place the KZN Youth Wind Band, like many other ensembles, had no choice but to cancel all rehearsals indefinitely – to abide by the law and to ensure the safety of all our members. At first, not having rehearsals for a while didn't seem like too horrible of an experience (especially for those who needed to catch up on their practising). However, as the lock down grew in length, it became very apparent that we would not be seeing each other in a long time. As the silence grew, many of us occupied ourselves with other things on Saturdays. What was once a nine to one rehearsal became a nine to one movie marathon or board game session with those occupying the same space as us.
In late April I began receiving messages from fellow wind band members asking me when rehearsals would resume and telling me how much they missed seeing everyone. I myself longed to play with an ensemble again and share in the endless laughter of the flute section and band as a whole. I even missed our firm but loveable conductor!
In May, after quite some anticipation, we decided to take a shot at creating a virtual performance of one of our more popular pieces. This style of playing presented challenges that many members of the band were not accustomed to.
A few of the questions I received were:
Do I tune to the tuner or the backing track?
Landscape or Portrait?
My video is too large. How do I send it to Mr Scott?
Does my recording have to be perfect? I've already taken well over 10 videos!
Regardless of the initial learning curve, our video turned out pretty well and it was wonderful seeing our band play "together" again.
In June, we were presented with the opportunity to finally play live again. The KZN Department of Arts and Culture asked us to record a few pieces that would be broadcast on TV alongside other musicians for Youth Day. On the day of the recording, I arrived early to assist with the setting up and printing of the music. Seeing my fellow bandmates arrive in masks and getting their temperatures checked was a reminder of how this performance would be unlike any other we had experienced. My desk partner was situated far enough for there to be another flautist between us! However, being able to see everyone and play together in the same room made us remember how much we loved performing.
Thereafter, we created three more virtual recordings. The first one was a video of "Military Goes African". The video was released towards the end of July and our members experienced fewer complications owing to the fact that they had already submitted videos before. The tempo changes did provide a challenge though!
Our second recording was a series of Q & A's that showcased what our players thought about being a part of the wind band. This video was quite strange and daunting for a lot of us because we were used to playing our instruments -not answering questions in front of the camera! It was really affirming to listening to everyone talk about their positive experiences in the KZNYWB.
Our final virtual recording was (as is on our Instagram) "commissioned by the Console General of the People's Republic of China, in celebration of the 71st anniversary of the founding of the People's Republic of China." We decided to record a very beautiful and popular Chinese piece called Tian Lu or "Heaven's Road" in English.
The piece is originally for solo voice and orchestra. However, since we only have wind and percussion instruments, our version was for solo flute and wind band. Being the solo flutist, I was quite nervous to record something that would be broadcast in another country. Nonetheless, playing the piece from memory after a year of not looking at it was an amazing opportunity and a well accepted challenge.  The recording turned out really well and it was a great way to wrap up our virtual year!
On the 3rd of October we were finally able to resume rehearsals. Although it was under strict conditions, we considered it a blessing nonetheless to be able to play as a band again. It was like we never left! Everyone settled into their (distanced) places and the joy of being back together making music, could be heard in the sound and felt in the room.
As I write this on the 28th of October, our rehearsals have been going very well and we quite recently have been participating in sight-reading challenges to get everyone back into shape. Amidst all that has happened we have been able to welcome quite a few new members including a bassoonist (which is a rare sight in KZN) and we have been working on some exciting pieces which will without a doubt be on our repertoire for next year.
This year has been a whirlwind and it hasn't even ended yet. We are extremely grateful to be able to play together again and we know that many other musicians feel the same way.
We would like to extend our condolences to all those who have lost their loved ones during this tragic period. We hope that you have been able to find comfort in those around you and the music that you cherish.
Here's to hoping that the following year is a better and more productive one.
Till next time
-Nolwazi Nkwanyana (concertmaster/principal flute)
Don't forget to follow the band on:
@kznywb on Twitter
@kznywb on Instagram
KZN Youth Wind Band on Facebook  @kznywb