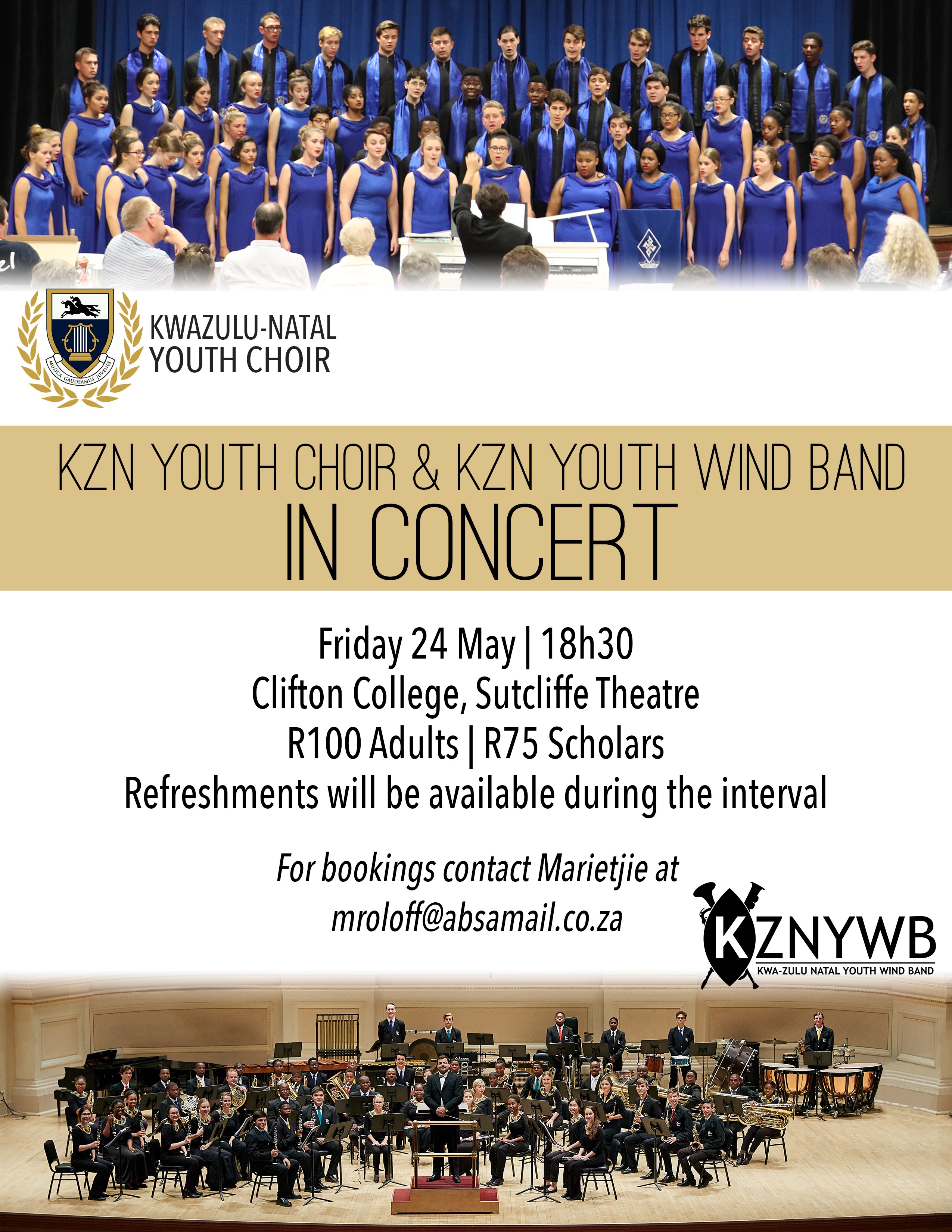 The KZN Youth Wind Band and KZN Youth Choir in Concert.
For the first time in over 2 years, the KZN Youth Wind Band joins forces with the amazing KZN Youth Choir in an evening of
classical and popular music that will not be soon forgotten.
Both ensembles will perform individually and combined in a true musical showcase of the best the KZN youth music has to offer.
Tickets are available now so book early to ensure your seat for this one – night – only performance!
Tickets: R100 (adults) R75 (scholars)
Contact: mroloff@absamail.co.za
Refreshments on sale.